The nuclear holocaust/aliens destroying life in the planet was a major theme in the movie
Alien: Covenant
of this year
http://www.imdb.com/title/tt2316204
Also the famous 1990's anime
Dragon Ball Z
had it blatantly, the reptilian Frieza used the worst qualities of alien races to genocide and take-over planets. Also it was a theme to unite the 7 dragon balls to raise the Dragon God Shenron, and to use their own efforts to achieve God-like powers. No wonder the xtian community in USA flipped out on this cartoon.
https://www.youtube.com/watch?v=A9HLfu5u8RM
https://www.youtube.com/watch?v=fP1mWWjyrQA
In a later season they had that Jew caricature magician Babidi using the energy of people to awaken the thoughtform Majin-Boo to spread havoc on Earth.
Also note the car...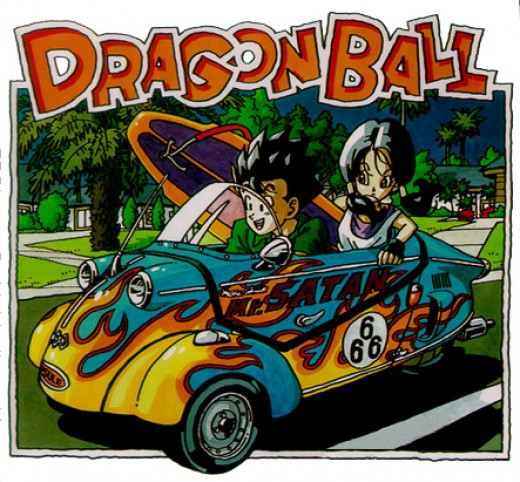 Silent Hill
(2006)
http://www.imdb.com/title/tt0384537
This is the first and only movie I saw that at once show christianity by the sickness it is, and do acknowledge vegeance and if needed, violence, as a legit way to execute justice, unlike the mainstream movies' message that "vegeance isn't justice" (the Jews fear it so they teach for the ignorant it is something immoral).
The story is about a woman who, by aid of spiritual providence, use extreme terror and violence to vegeance her daughter who was burned alive by sick christians. Her daughter's crime was being raped.
Deliver Us from Evil
(2014)
http://www.imdb.com/title/tt2377322
This horror movie is a funny example, as it shows how afraid the enemy is at this point of the war with a lot of blatant anti-SS message, as they know their time has come and it is just a question of time. To be more blatant than this they could say in the movie "stay away from the Joy of Satan" hahahaha.
The Omen
(1976)
http://www.imdb.com/title/tt0075005
The real message of this movie is as follows: a gifted child born with supernatural abilities, and then sick-minded christians interpretate it as their version of the antichrist (which have nothing to do with ours). Then they plan to kill the child they named antichrist (there is no part in the series that proof he is the actual antichrist, it is only in their mind) but they laughably fail, dying in many ridiculous ways. Then the child grows and, due the lack of knowledge of his epoch (there was not Joy of Satan in the 70's and Satanism was just begining to let the closet...), fall victm of christian indoctrination and influence of fake satanists (reverse christians) which brings his ultimate delusion and death in the hands of angels (enemy alien Nordics), who are known to persecute and deceive people naturaly gifted.
Last edited by Egon on Fri Aug 04, 2017 6:23 pm, edited 1 time in total.