Here is the information that can be found on JoS:
https://satanisgod.org/www.angelfire.co ... index.html
Does a SS have an experience with this God?
I wanted to know more, I did some research on the internet but it was extremely blasphemous... These sources describe him as King of Thieves, who incites to theft and then lets the follower get caught and then hanged, very sneaky.. Horrible words.
Here is the least blasphemous source, which uses JoS' description but without naming it...
https://blackwitchcoven.com/valefor-the ... ia-spirit/
https://blackwitchcoven.com/demon-valef ... f-thieves/
I'll put some screenshots here.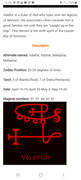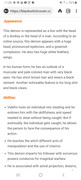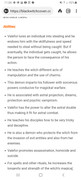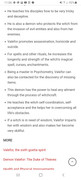 Only one French source is complimentary about Lord Valefor, describing him as extremely friendly and concerned about our everyday problems. But there is no description of his appearance.
I would like to have more information about Lord Valefor. Thanks in advance Brothers and Sisters