Felt awesome posting this today (at least at the time of submission), on Thor's day/Thursday (Beelzebub) or in Chinese
Tian
(天), who is mostly responsible for sports/athleticism AND the patron of the Asiatic race! When doing my research on Satanism and our Demons in Chinese mythology, I interestingly came across information on this ancient form of soccer. Needless to day, it shows how the glory of Ancient China is buried. FIFA Museum also has information on this.
In China it known as
cuju
or
t'su-chu
(蹴鞠) while it is known as
kemari
in Japan (the Japanese transliteration is the same as the Chinese, there the name
kemari
also appears as "蹴鞠" in Japanese) - with the latter having developed during the Asuka period. Its popularity was replaced by sumo wresting during Sengoku period (1467-1615) but reached a revival during the Edo period (1683-1868). Japanese sources claim that cuju came to Japan during the Yamato period.
This game originated in the Han dynasty, which ruled through the 200s B.C.E., and the namesake of Han Chinese, but its first mention in historical records is from the Warring States Period, from the Kingdom of Qi. During the Tang and Song dynasties, the game evolved into a major sport, like we have in Europe and the U.S.
Like many ancient civilizations, this game was normally played by the elite classes, in imperial complexes and during feasts. By the time the Ming Dynasty ruled China however, it had, unfortunately died out.
Ancient cuju leagues were also formed, known the Qi Yun She (齊雲社)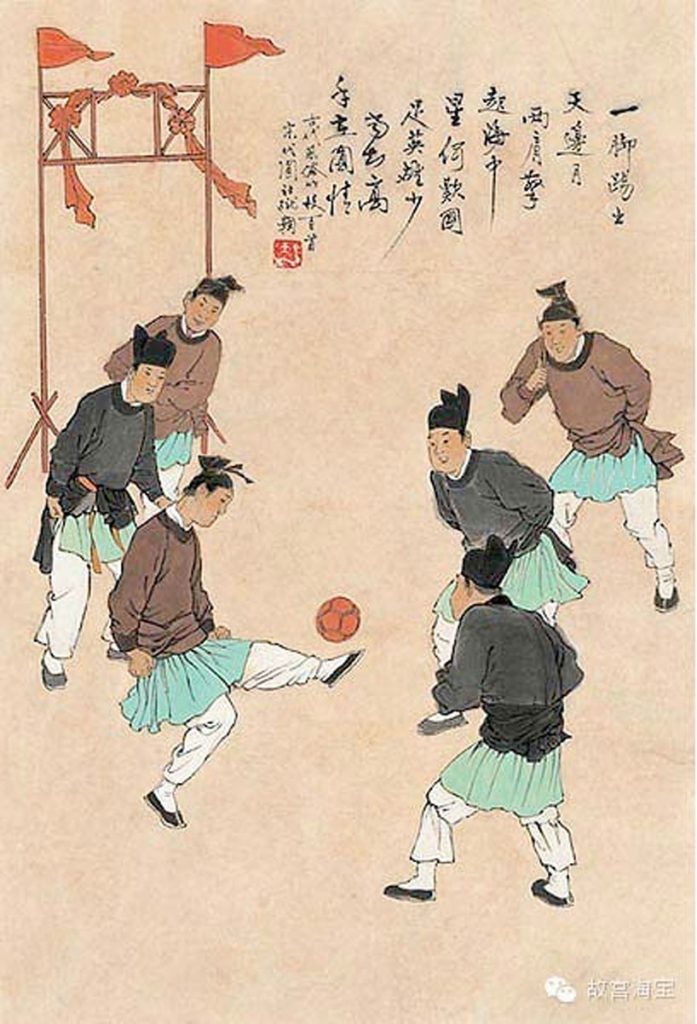 This next picture even shows Song dynasty Emperor Taizu playing the game with his prime minister, Zhao Pu (painting is from the Yuan dynasty, a Mongol dynasty)
Xuande Emperor observes the game: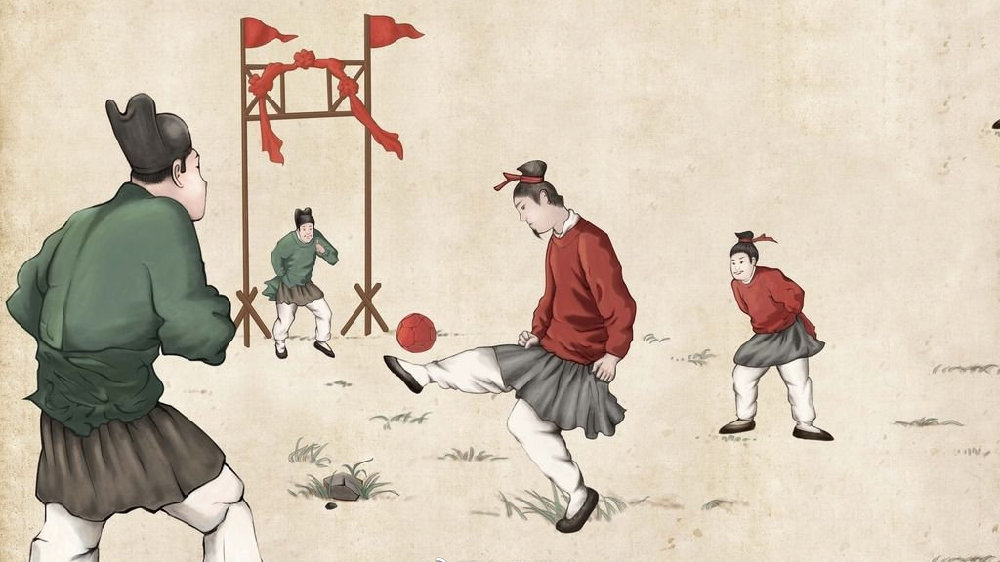 Children playing cuju - painting from the Song dynasty
Cuju Today (Kemari)
While Chinese cuju is dead, the game is still today played in Japan as the
kemari
, where they still hold
kemari
festivals. It like in the ancient and imperial past, played only during special events. The cool thing is they still dress in traditional Japanese attire from various historical periods in Japan's history.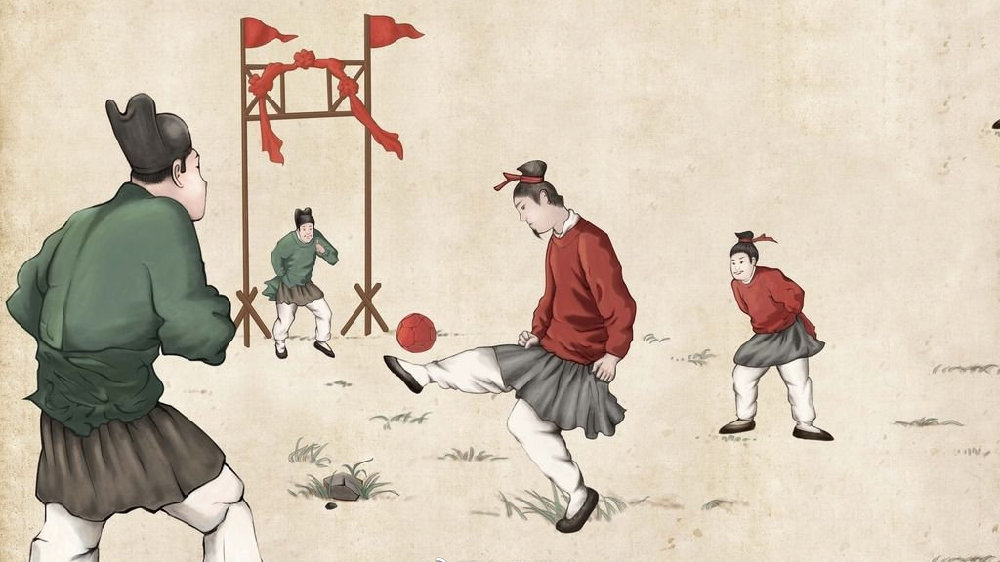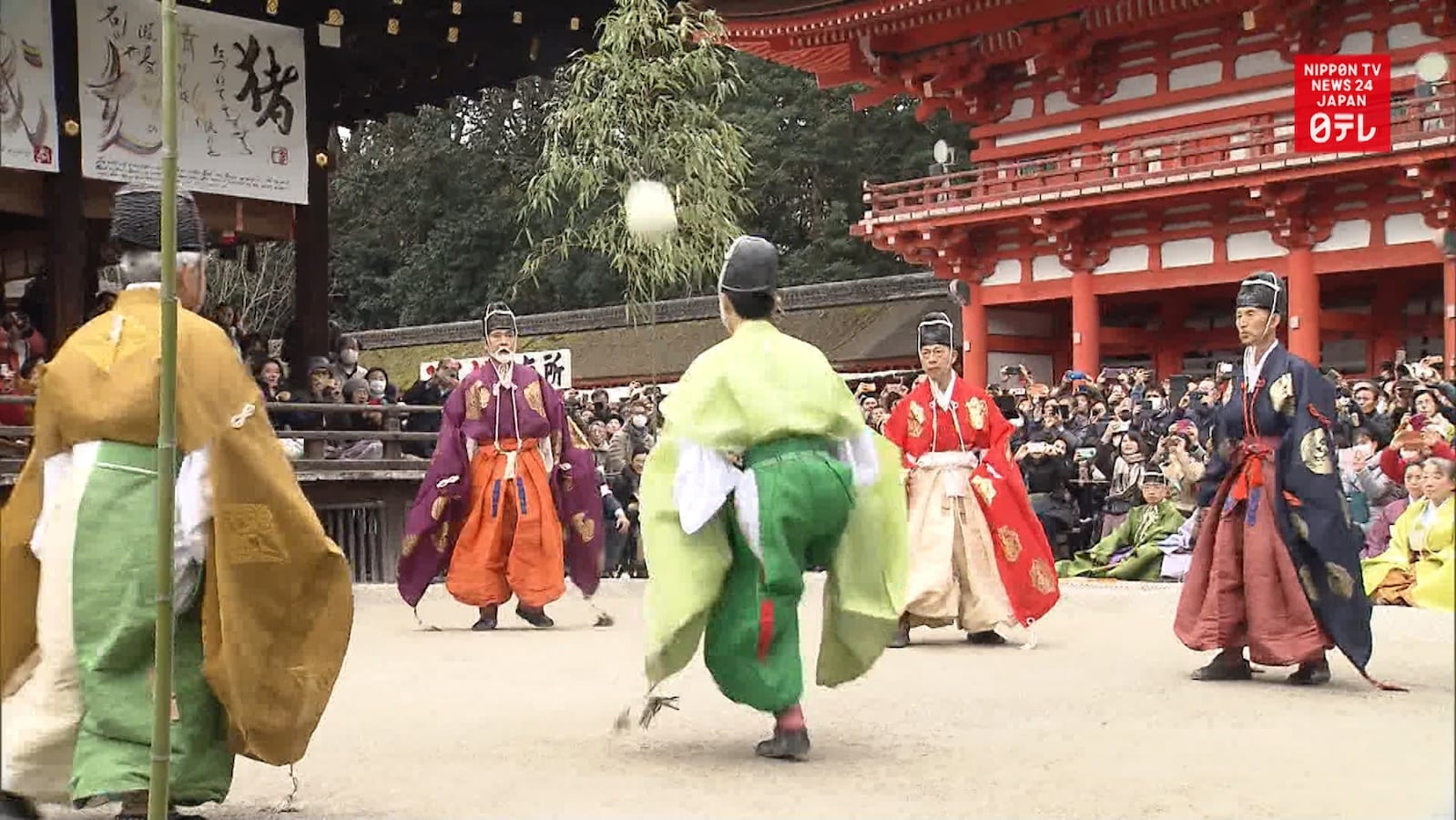 Hail Shangdi/Satan!
- GuangXia_666
Sources
https://www.fifamuseum.com/en/blog-stor ... -in-china/
https://en.wikipedia.org/wiki/Cuju
https://www.kunaicho.go.jp/e-culture/kemari.html
https://en.wikipedia.org/wiki/Kemari